MENU
Chicken Choice (entree)
Chicken in creamy mushroom sauce
Chicken Marsala
Chicken Piccata
Creamy Chicken Alfredo
Curry Chicken
Garlic Chicken
Grilled chicken with barbecue sauce
Chicken breast with Jerk Sauce
Sauté chicken with onion, garlic, and basil
Tropical Chicken
Linguini Chicken Alfredo
Chicken pesto  
Beef Choice(entree)
Pepper Steak
Steak Marsala
Steak Goulash with red wine
Grill steak with onions
Pork Choice(entree)
Pork Loin with Demy Glaze Mushroom- sauce
Latin Roasted Pork (Pernil)
Pulled pork with BBQ sauce
Griot (Haitian)
Seafood Choice(entree)
(Not included on the package)
Shrimp with olive oil and garlic
Seasoned salmon steak
Steamed salmon with lemon and garlic
Seafood Paella
-Shrimp scampi (Included in package)
-Shrimp pesto (Included in package)
-Baked Tilapia with three color peppers and onion (Included in package)
-Linguini Shrimp Alfredo (Included in package)
Special Rice Choice(entree)
Chicken with rice
Shrimp with rice
Pork with Rice
Special pasta (entree)
Linguini Sausage Carbonara
Spaghetti with Italian meat balls
Vegetarian Choice(entree)
Eggplant Lasagna
Vegetable Lasagna
Lamb Choice (Not included in the package)
Roasted leg of lamb with Jalapeño
Vegetable (side)
Vegetable Medley
Green Beans
Broccoli Maple Glace Carrot
Seasoned corn
Rice (side)
Yellow rice       
Rice and peas (Arroz con gandules)
Vegetable rice (white or yellow)
Black beans with rice, mixed        
Red Beans with rice, mixed
Coconut rice
Almond rice
Diri kole ak pwa – Haitian bean rice
Djon Djon – Haitian Black Mushroom Rice
Beans (side)
Black beans
Red beans
Bread Rolls (Side)
Potatoes (side)
Roasted Rosemary Potatoes
Red skin Mash Potatoes
Potato salad
Salade Russe – Haitian Potato Salad
Sweet Plantains (Side)
Pasta (side)
Penne Pasta  
Ziti           
Bow Tie
Rotini
Shells
Pasta Sauces 
Marsala  
Alfredo 
Carbonara     
Fresh Tomatoes  
Primavera
Pesto
Special Pasta (side)
Baked Macaroni and Cheese
Tropical Macaroni salad
Macaroni Au Gratin 
Three color Italian pasta salad 
Salads (side)
Italian garden salad  
Caesar salad    
Macaroni salad
Tropical salad 
Spinach Pasta salad
Ranch Salad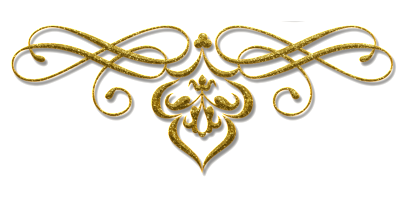 CATERING
Amaze your guests with delicious cuisine prepared with nothing but the finest ingredients,
we have choices for everyone's liking. 
When it's about making a choice for your menu, we have a big selection to choose from chicken, steaks ,
pork, sea food, salads and sides.
Our catering prices start at $12.00 up to $30.00 per person.
 Appetizers start at $4.50 up to $7.00 per person