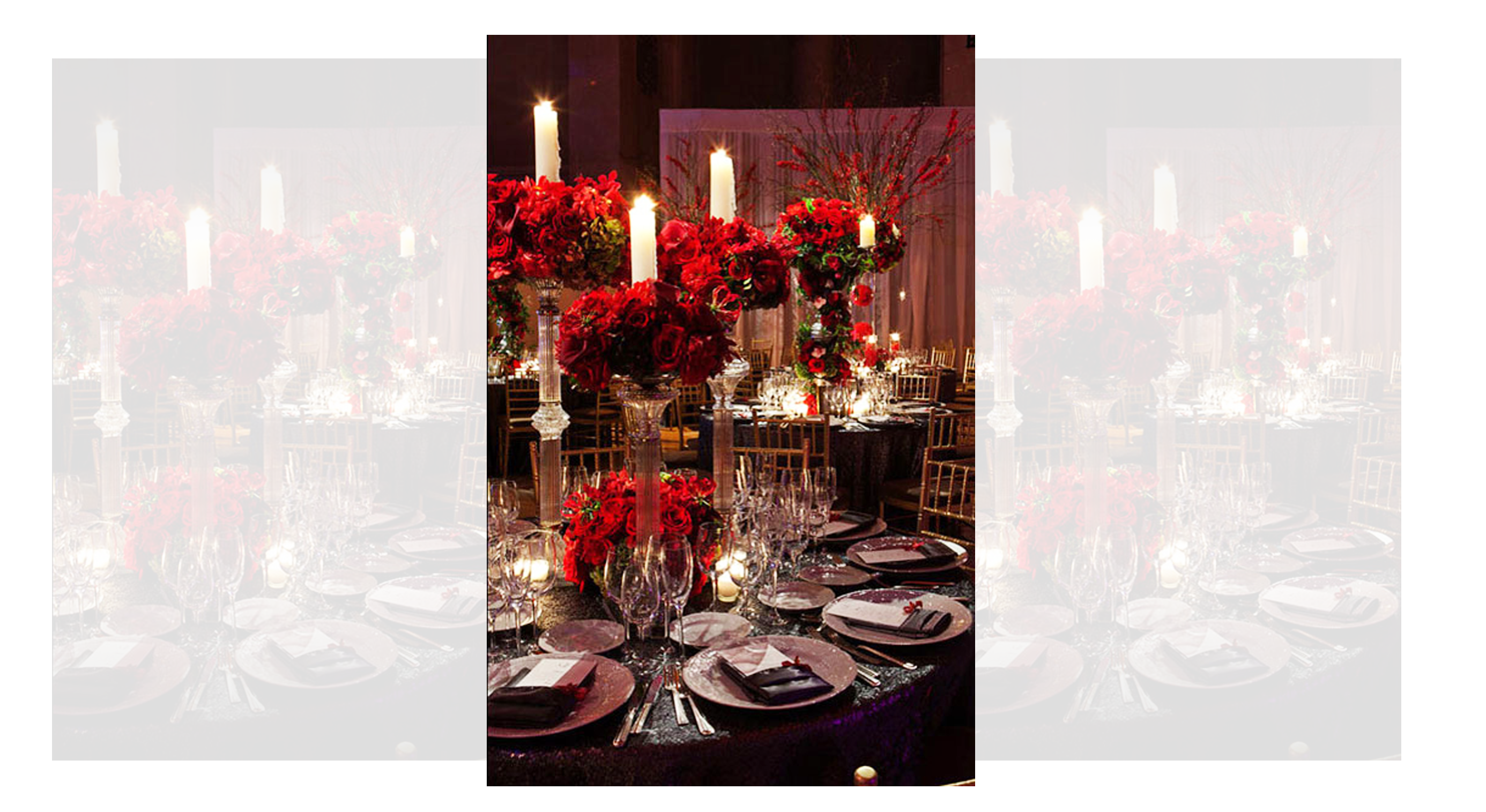 This package has been created for your convenience for those that need all the services provided by Imperial Design without our banquet hall.
Come today and check out our new package for 100 people for your wedding, sweet sixteen, Quinceañera or private event for only $6,790.00 (BANQUET HALL IS NOT INCLUDED), for
you to book up to 2 years from now.
This package includes: 
*Chair covers rental with the bow, pick and choose from our big selection of colors.
*Table clothes rental with the overlay, with many different colors and designs available.
*Napkins  
*Set of dishes per person.  
 -Plate for the food 
 -Charger plate 
 -Fork 
 -Knife  
 -Water glass  
 -Champagne glass or (wine glass)  
*Main table decorations. 
 -Columns, lights, draping in main table decoration. 
*Led lights around the reception area. 
*Centerpieces. All with a check mark are included on this package. 
*Catering services: 
 -Includes 2 entrees plus 3 sides and soft drinks for dinner.
If you want to upgrade to seafood or lamb, 
 there will be and extra fee of $5.00 up to $25.00 per 
 person, Ask for pricing.  
* 3 Servers for a buffet dinner.
*Photo Package # 1 
(ask about our photo upgrades)  
-Photo album.
-USB with all the pictures taken (500-2000 pictures, all copy rights will be given to you.
-Pictures of the event will include ceremony, photoshoot after the ceremony with bridal party and reception pictures until the end of cake cutting.
*Video: 
 -Video filming from ceremony and reception. 
 -BlueRay with the video edited. 
-Movie trailer of your event.
*Dj service:  
 -Music for the event. 
 -Picture slideshow.
 -MC for reception.
 -Wireless microphone.
 -Lights: Strobe, Multicolor circular light.
For more information contact us by email, or you can visit us at our store located in Orlando.
Make your appointment today to make your day a day to remember with Us.
This package can be done anywhere in Florida.